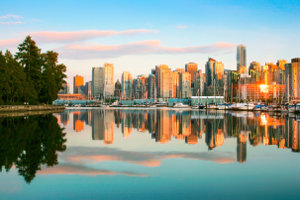 Living in Vancouver, BC poses some interesting living situations and challenges. This beautiful city offers coastal views of the Pacific Ocean and a culture completely shaped by the sea. From surfing to eco-living, and whale watching to seafaring, these BC residents simply live differently than the rest of country. At the same time, these residents are subject to more hazards than other areas of the country and thus are in far greater need of extensive health and life insurance.
Vancouver is located on a major fault line, making is susceptible to things like earthquakes, and possibly tsunamis spawned by earthquakes. Despite suffering no real damage, Vancouver and the surrounding area experienced a 6.7 earthquake (which occurred just off the coast of BC) in the spring of 2014, demonstrating the need for comprehensive insurance – not only for the individual but to ensure property and major assets are protected too.
Continue reading
below
or
fill out the form below to get a life insurance code tailored for your particular situation
Get your quote for life insurance for people with preconditions
---
---
Living in an area so prone to natural disaster can make many residents hard to insure applicants in the eyes of any insurance company. Regardless of this, however, resident need health, life, home and auto insurance. Premiums may be higher, but in the long run the additional cost is worth the coverage that will certainly be made use of at some point. And it's not all about the chance of natural disaster that makes rates here run higher than elsewhere, but rather the simple difference in lifestyle. Living on the ocean and the hazards that come with it, including the chance of accidents at sea, and the threats people face when swimming in the ocean (wildlife, undertows and drowning hazard), all contribute to both the necessity of coverage and the cost of it.
In a province such as Alberta, you might expect see high vehicle insurance rates because of how spread out civilization is throughout the province. People who live there certainly have to travel more than in other more densely populated areas of the country. On top of that, this traveling involves many isolated areas with poor cell reception, and dirt roads that are not in the best condition. Subsequently, many Albertans enjoy leisure activities that include off-road vehicles (a high percentage actually), making many Albertans high-risk or hard-to-insure applicants. The same principal applies to those in Vancouver who participate in potentially hazardous hobbies (like sailing or surfing). In short, each province has its own set of checks and balances – benefits and drawbacks. Things such as life insurance premiums, or health coverage rates, are often reflected in this.
At Nomedicallifeinsurance.com we understand the variables our clients face, in every area of the country. This is why we offer things such as No Medical Life Insurance policies, coverage for hard-to-insure applicants, and even guaranteed issue insurance. If you are in Vancouver and looking for great, reliable coverage – no matter what your lifestyle – contact us today to learn more.
Our insurance advisors will assist you with finding the best insurance option as we work with
more than 20 insurance companies
. We look forward to hearing from you – simply complete the form above.
---