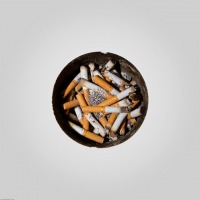 When most people hear the words  "No Medical Life Insurance" they often assume that there are never any health questions required to qualify on any policy branded that way.
In actual fact, No Medical Life Insurance policies can be broken down into two categories: Guaranteed Issue Policies and Simplified Issue Policies.
The guaranteed issue policies are the ones that include no health questions and no medical tests and the simplified issue policies have no medical tests, but there really are a short series of health questions. Also, simplified issue policies generally ask if the insured is a smoker or a non-smoker and non-smokers can get up to a 30% discount.
The following is a closer look at how much two leading no medical life insurance plans cost for smokers and non-smokers.
A 50-year-old, male non-smoker would pay $54.92 a month
A 50-year-old, male smoker would pay $84.15 a month
Assumption Life's Golden Protection Plan
A 50-year-old, male non-smoker would pay $62.91 a month
A 50-year-old, male smoker  would pay $101.25 a month
* The rates are as of the time this article was written. Be sure to check with a license broker to make sure you're getting the most up-to-date quote.
* Both plans offer immediate coverage.
* The Assumption Life plan has a built-in accidental death benefit, which doubles the payout if the insured dies by accident.
For more details, contact us at 1-866-899-4849.