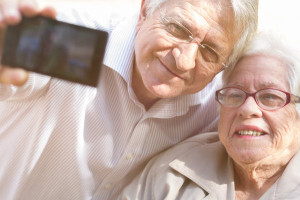 Looking for no medical exam term life insurance quotes?
You've come to the right place. We have unique expertise in finding you the best possible rate on term life insurance without a medical exam. It is important to know that term insurance covers you
only for a particular period of time
, e.g. Term 10 would cover you for 10 years. Immediate coverage is
available for individuals age 20 to 70
. We work with
20+ insurance companies
to find the best option for you. Find out more about this insurance
below
. If you are older than 70, please have a look at our section
Seniors Insurance
.
Get your tailored no medical exam term life insurance quote
---
---
Why would you typically get a no medical exam term life insurance quote?
Often you want to get a coverage for a particular period of time, e.g. for 20 years to make sure that your mortgage is still paid off, should anything happen to you. This way your family can still keep the house, even they would not be able to make mortgage payments. That is where Term insurance can be helpful. You choose the length of the coverage (e.g. term 10, term 20, term 50) in years. For example, term 20 means life insurance that covers you for the next 20 years. Typical term life Insurance are term 10, 15, 20, 30 or term to 65 (insurance coverage to age 65), term to 70,term to 75. There is also term to 100 insurance, but it is considered permanent life insurance. Often you can not qualify for a standard term life insurance. No medical exam term life insurance can cover all complicated cases – you can
qualify for insurance even with a medical history
including:
Insulin treated diabetes
Different forms of Cancer
Heart Attack
Multiple Sclerosis
Depression
Alcohol or Drug Abuse
Obesity
Alzheimer's Disease
Other serious pre-conditions
What coverage does a no medical exam term life insurance policy offer? Your life insurance coverage
can range from $5,000 to $250,000
. Our insurance experts will help you to find the best insurance protection
across more than 20 insurance companies
. We look forward to hearing from you – simply complete the form above.
---
Full list of insurance companies that we work with